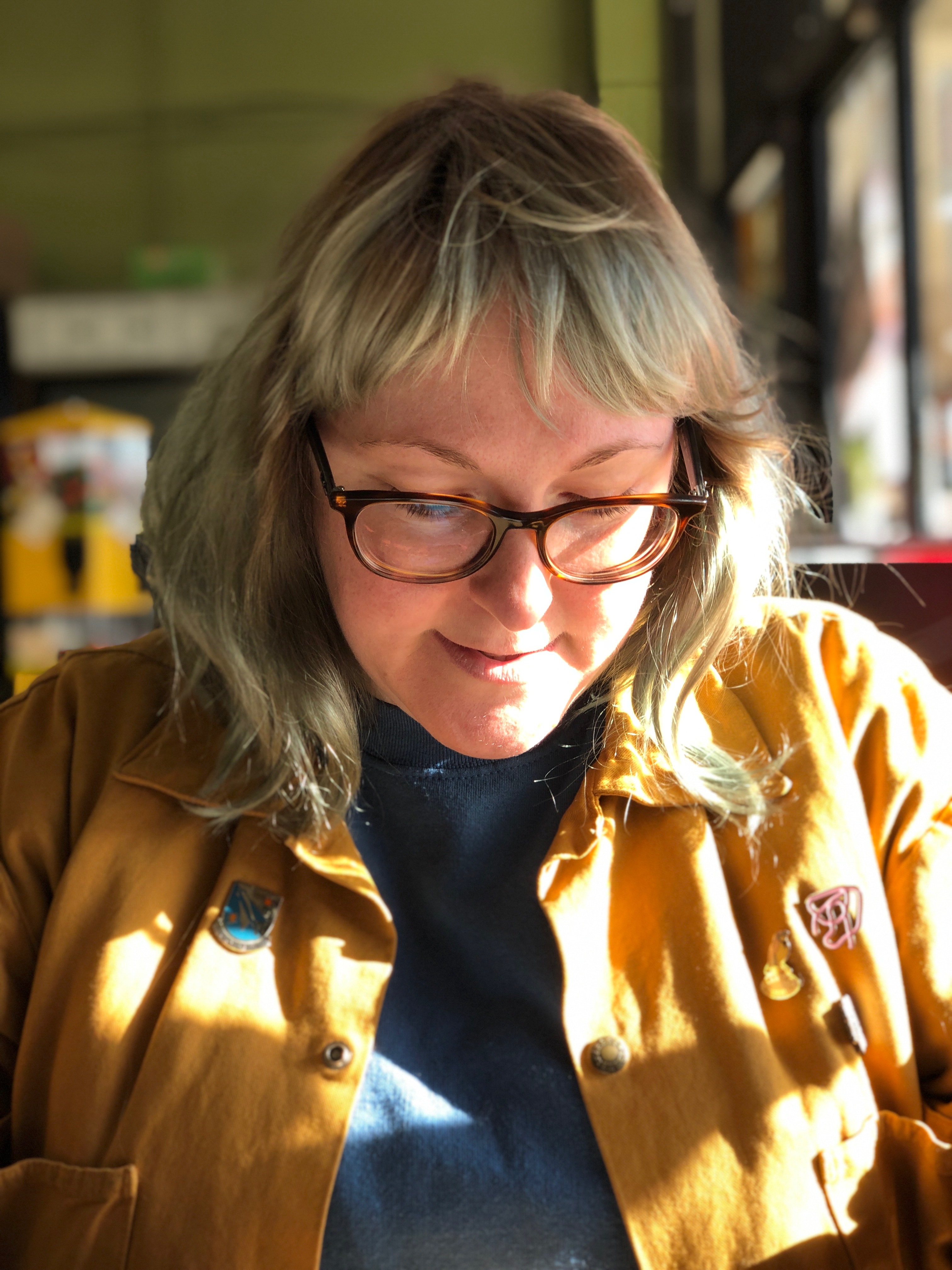 Julia Woli Scott's
atmospheric and delicately layered paintings shift quietly between natural representational subjects and a loosing of form that speaks to their material texture. Her gestural depictions of human, plant, and animal forms inhabit dream-like abstracted landscapes of metaphoric terrain.
Scott holds both a BA and MA in Studio Art with an emphasis in drawing and painting from California State University, Fresno. While in college Scott began working as a studio assistant with acclaimed feminist artist Nancy Youdelman, a relationship that furthered her skill set to include curation, art handling & installation, and archival practices & restoration. As a graduate student Scott was awarded an internship with Penn State University where she helped to organize and install a retrospective exhibition of Youdelman's work at the Borland Gallery at Penn State.
After Graduate School, Scott went on to teach traditional and experimental drawing techniques at Clovis Community College where she also held a position as Gallery and Exhibition Coordinator before returning to a full time studio practice at the end of 2019.
Her work has been shown in group, collaborative, and numerous solo exhibitions over the past 20 years and is included in public and private collections. Scott was prominently featured as one of six up and coming artists with ties to California's Central Valley in the
Breakthrough
exhibition at the Fresno Art Museum in 2013. In that year she also designed and oversaw completion of a 10,000 square foot Arts Complex and curated the exhibition there,
Spectacle: a Closer Look at Fresno
. Most recent exhibitions include
Dreams & Fictions
at Clay Hand Studios and a four month exhibition at the Fresno Air Terminal in 2019. And, in 2020 her work was included in the
World Roulette
exhibition at Light Grey Art Lab in Minneapolis, MN and the subsequent book of the same title.
Current exhibition:
Riparian Overlook
Scarab Creative Arts
729 E Divisadero St
Fresno, CA 93721
July & August 2021
Scott currently works from a studio in downtown Fresno with her partner & collaborator Quinn Bowman.
Contact her
here.
︎